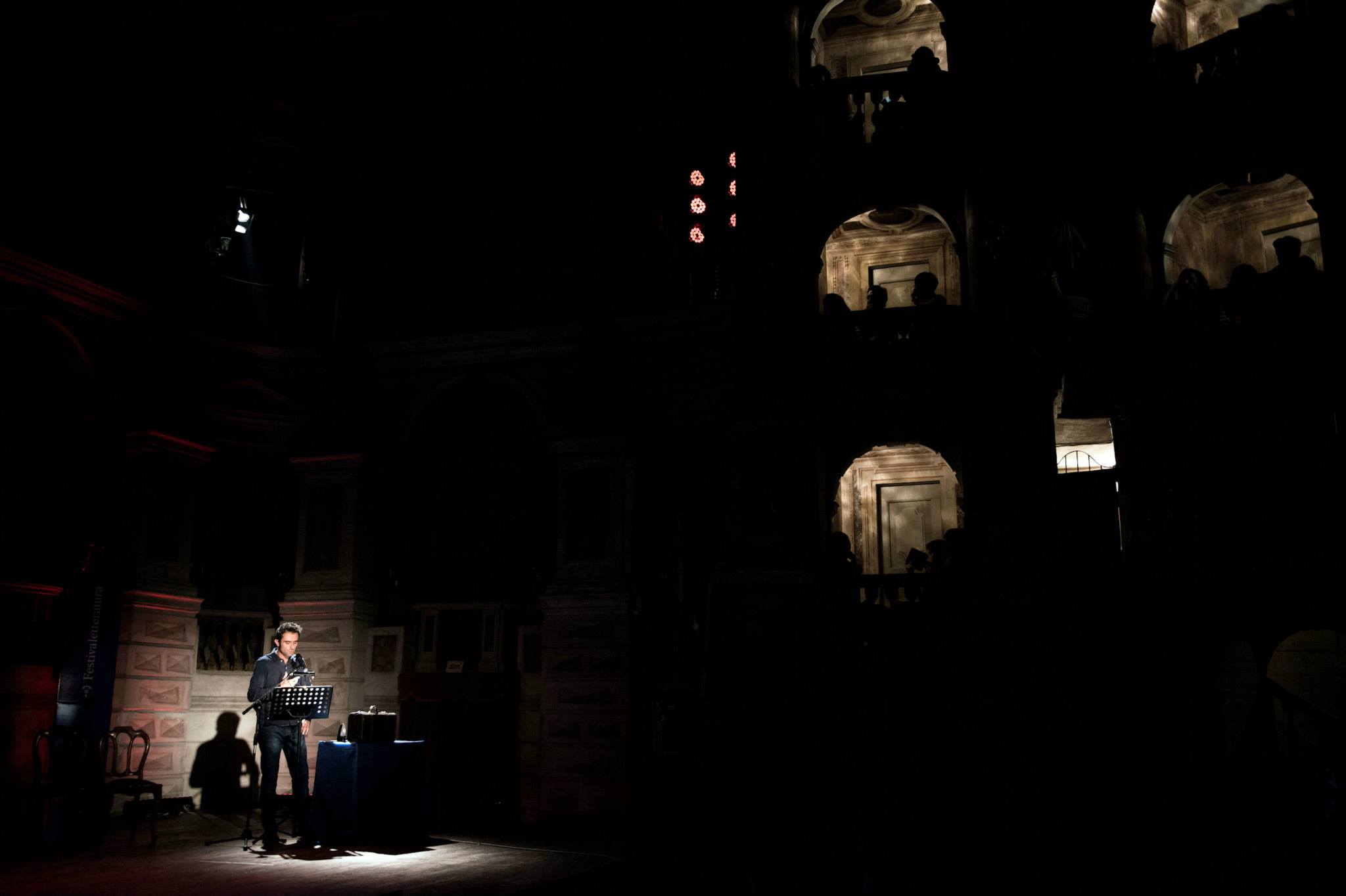 While the Svevo Museum is an indispensable point of reference for Svevo scholars from around the world, it also welcomes all those tourists and visitors (who increasingly come from outside of Italy) who have an interest in the figure and work of the great Triestine novelist. The Museum also performs an important educational function, hosting numerous school groups from Italy and elsewhere throughout the year.
The Museum's research and 'popularising' functions are two sides of the same coin, for not only does it perform its own research and sustain the researches of visiting scholars, but the results of such specialist activities then form the bases of initiatives aimed at a much wider, non-specialised public.
The 'Svevian Evenings', for example, which were conceived and directed by Elena Vitas from 1998-2002, the year of her premature and much-lamented death, are not only a means for reaching a much wider audience through live theatrical productions, but also a conscious vehicle for promoting Svevo the playwright, an aspect of his production which is as little known as it is essential to understanding his overall literary production.
In collaboration with the La Contrade Theatre Company, the Museum has produced many of Svevo's plays during the summer months on an outdoor stage in front of the Library: Terzetto spezzato (1998, 2001), La verità (2000), La rigenerazione (2002), L'avventura di Maria (2003), Atto unico (2004), Un marito (2005) and Le ire di Giuliano (2006). Indeed, thanks to the 'Svevian Evenings'some of these plays were produced for the very first time, more than 70 years after their author's death.
The thematic exhibitions which are displayed within the Museum itself, likewise have this dual aim of research and popolarisation. Their intent is to create a stimulating experience for both the specialist and the casual visitor or reader of Svevo, an experience which is accessible, but also very specific and original in terms of the information and points of view it presents.
Over the years, the exhibitions – which are generally accompanied by an illustrated catalogue with scholarly contributions – have explored the lesser known aspects of Svevo's life, personality and culture, reconstructed his family and literary relationships, verified the original models for his literary characters, examined the contacts between his own works and those of his contemporaries and accompanied him on his trips abroad.